Hedgehogs are prickly, some people are too.  The best three prickly places we've been to are all in the coastal desert of Chile and that is perhaps the best place in the world for cacti.
We had never imagined a landscape full of Cacti, but that was before we had set off on the 'Living Wild in South America' expeditions. The Americas are the global stronghold for cacti and the map shows the best tree areas to find them.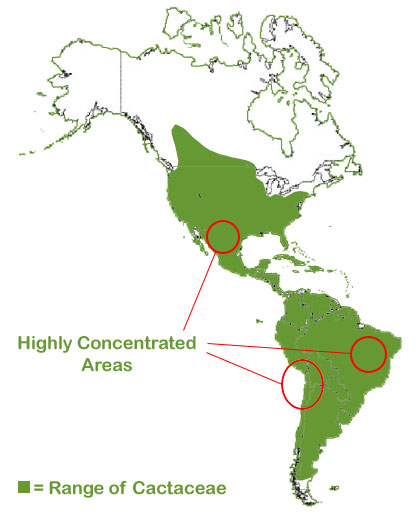 One of the most prickly places in South America is the Paposo area.
Paposo is a small village on the north coast of Chile, about 50 km north of Taltal and some 200 km south of Antofagasta. Along this coastal strip the Atacama desert reaches down to the sea. Here the stony ground is brushed by the coastal fogs or 'camanchaca' which generates just enough moisture to sustain a splendid floral landscape of cacti.
Some of the more abundant types of cacti are those belonging to the Copiapoa, as can be seen in this picture.
This is Copiapoa cinerea, a rare and vulnerable species.
Paula and I  first travelled through this area of Chile in February 2015, shortly afterwards El Nino brought heavy rain and flooding to many places in northern Chile. So we returned in October in the hope of seeing the desert in flower
In October the desert was much greener and some plants were even flowering.  It wasn't the mass of flowers that we expected but it did show us the real effect that rain has on this 'prickly landscape'.